X2 (MKP) Metallized Polypropylene Film Capacitors
Short Description:
Min.Order Quantity: 100 Piece/Pieces
Supply Ability: 10000 Piece/Pieces per Month
Product Detail
Product Tags
CONSTRUCTION
The X2 capacitor is metallized polypropylene film as the electrode, the flame retardant epoxy resin is filled, and the capacitor with flame retardant grade up to UL94/V-O plastic shell package.
SPECIAL FEATURES
Light and Small size  
good self-healing property  
Withstand high excess voltage shocks
Excellent flame retardant and moisture proof
TYPICAL APPLICATIONS
Mainly used in coupling. Automatic protection circuit, EMI filter and high frequency switching power supply.
ELECTRICAL DATA
Operating Temperature:-40℃~+100℃
Capacitance Range:0.01~2.2μF
Capacitance tolerance: ±10(K) ±20(M)
Voltage proof:5UR (3S)
Work Voltage: 275-280VAC
Dissipation Factor:0.1%Max at 1KHz,25℃
Insulation Resistance:>15000MΩ(C≤0.33μF); >5000MΩ(C>0.33μF)
INTERNAL CONSTRUCTION
GENERAL DATA
 

Dimensions(mm)

 

Capacitance
(μF)

Part Number

 

W

T

H

P

D

 

0.01(103)

13

4

9

10

0.6

 

0.022(223)

13

4

9

10

0.6

 

0.033(333)

13

6

12

10

0.6

 

0.047(473)

18

5

11

15

0.8

 

0.056(563)

18

6

12

15

0.8

 

0.068(683)

18

6

12

15

0.8

 

0.082(823)

18

6

12

15

0.8

 

0.1(104)

13

6

12

10

0.8

 

0.1(104)

18

6

12

15

0.6

 

0.22(224)

18

8.5

14.5

15

0.8

 

0.22(224)

26.5

7

17

22.5

0.8

 

0.33(334)

18

10

16

15

0.8

 

0.33(334)

26.5

8.5

17

22.5

0.8

 

0.39(394)

18

11

17

15

0.8

 

0.47(474)

18

11

18.5

15

0.8

 

0.47(474)

26.5

10

19

22.5

0.8

 

0.47(474)

32

11

20

27.5

0.8

 

0.56(564)

32

11

20

27.5

0.8

 

0.68(684)

18

10

18.5

15

0.8

 

0.68(684)

26.5

11

19

22.5

0.8

 

0.68(684)

32

11

20

27.5

0.8

 

0.82(824)

32

13

22

22.5

0.8

 

1.0(105)

26.5

12.5

21.5

27.5

0.8

 

1.0(105)

30

10

17

22.5

0.8

 

1.0(105)

32

13

22

27.5

0.8

 

1.2(125)

32

13

22

27.5

0.8

 

1.5(155)

32

15

25

27.5

0.8

 

1.8(185)

32

18

30

27.5

0.8

 

2.0(205)

32

18

30

27.5

0.8

 

2.2(225)

32

18

30

27.5

0.8

 

APPROVALS
| | | |
| --- | --- | --- |
| Authorty | Specification | Symbol |
| UL | UL 60384-14 |   |
| ENEC | EN 60384-14:2013 |   |
| VDE | EN 60384-14:2006-04 |   |
| CQC | GB/T 6346.14-2015 |   |
| KC | K60384-14 |   |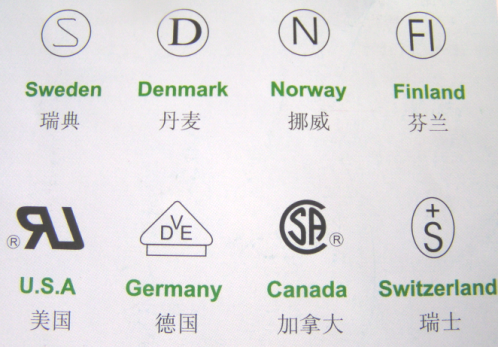 ---
Previous:
CBB65 Polypropylene AC Motor capacitor
---